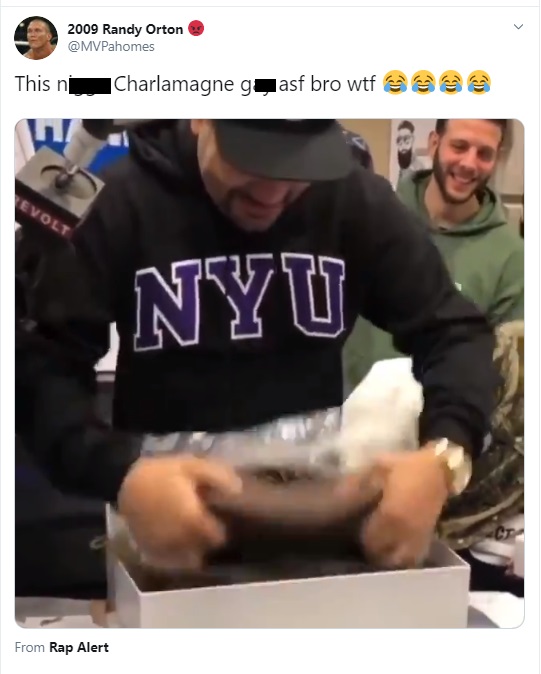 Charlamagne Gifts DJ Envy a Mold of his Butt and Balls on Live TV, then fans urge Charlemagne to come out the closet as gay man.

Fans think Charlamagne is gay after he gave DJ Envy a mold of his butt and private parts. In the video people look on in shock as DJ Envy opened the gift. "Are those your balls?", is what it sounded like DJ Envy said in shock at one point.
You could hear the fear in his heart as realized just how detailed the sculpture Charlamagne gave him was.
Fans now want Charlamagne to come out the closet. They feel this along with other incidents confirm that he might be in the closet. It definitely was gift that social media will never forget. One the leaves you wondering what the true motive is. If Charlamagne really is in the closet, lets just all hope he finds peace one day with who he truly is one day, and stops embarrassing his unknowing friends at work.