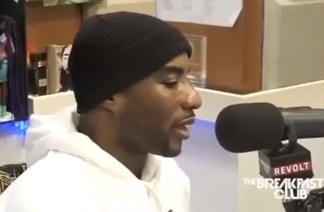 Charlamagne tha God Defends Gayle King and Oprah Tarnishing Kobe Bryant Name During Interview.

Charlamagne The God defended Gayle King's honor on the Breakfast Club, and it has a lot of people shocked. Charlemagne came to defense of her comments about Kobe Bryant's assault case.

Charlamagne thinks fans are going overboard with their insults towards Oprah and Gayle King. His sentiment is probably different because he himself is known for saying controversial things. However, there are a few people on social media who agree with what he said.
Gayle King was hoping the controversy would pass quick, but it looks like it is still festering hot. Many celebrities continue to come out voicing their opinions. Charlamagne's opinion was one of the most surprising, although he did also add he didn't like her comments either.
Who knows though, maybe he is looking for a check from Oprah one day, which is why he chose to remain semi neutral on the matter.
Author: JordanThrilla