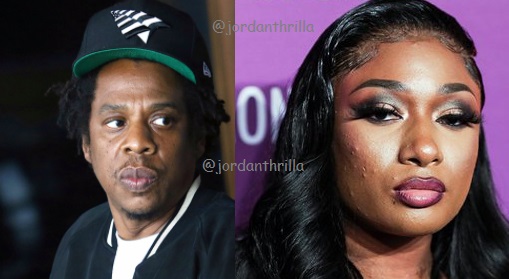 Choke No Joke Exposes Jay Z With a Video and Letter to Megan Thee Stallion.
Choke No Joke dissed Jay Z saying he is trying to con Megan Thee Stallion with his support in her battle against 1501. Choke No Joke wrote a letter and posted a video that exposes Jay Z for being a con artist who sabotaged his Rocafella Label back in 2003 at the Mixshow Power Summit, then stole it from his business partners.
Choke No Joke posted the evidence dissing Jay Z, to warn Megan Thee Stallion of the shady tactics he is possibly using on her.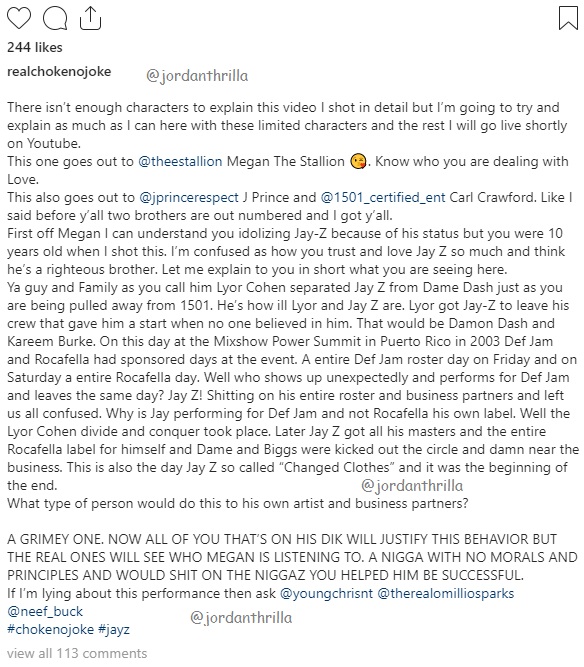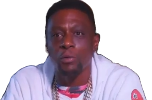 The feud between Jay Z and Damon Dash is well known, so that doesn't really need to be explained. However, Choke No Joke told a new story about Jay Z sabotaging Rocafella, and performing for Def Jam at the Mixshow Power Summit in Puerto Rico in 2003.
He claims Jay Z left right after performing for another label right in front of his Rocafella artists leaving them and his business partners in shock.
Not to long after that incident Jay Z took all his masters, and wrote Damon Dash and Biggs out of Rocafella and all their business together.
Megan Thee Stallion could take Choke No Joke's advice with a grain of salt, or she can fully listen and try to distance herself from Jay Z. Only time will tell, what move she makes with this new information.
Author: JordanThrilla