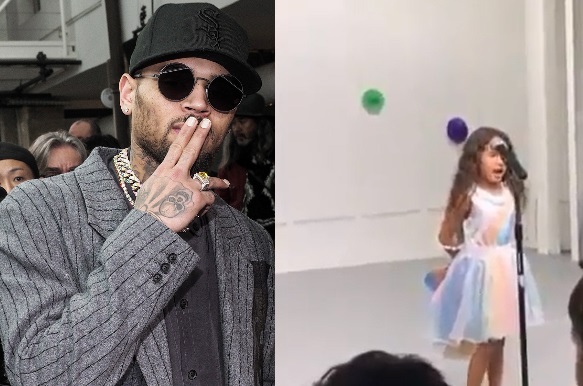 Chris Brown Cheers "Go Baby" for His 5 Year Old Daughter Royalty at School Christmas Day Pageant with Karrueche Tran allegedly there.
Chris Brown is on a mission to be celebrity father of the year. Chris Brown was cheering for his daughter Royalty at her Christmas Day Pageant saying "Go Baby". Karrueche Tran was allegedly by his side.
In his Instagram post caption, he added 13 hearts, just to emphasize how much he loves his daughter. The post instantly went viral warming the hearts mothers and fathers everywhere who could relate.
Chris Brown has shown many moments from his time with his daughter, so his fans look forward to videos like these. Christmas spirit is in the air in the Chris Brown household.