Chris Brown Gets An Air Jordan 3 Tattoo on His Face Confirmed He Completely Lost His Mind.

Chris Brown has a new tattoo on his face of the Air Jordan 3 retro sneakers. Fans are wondering why Chris Brown keeps tattooing his face, and this new Air Jordan 3 tattoo just adds to their worries.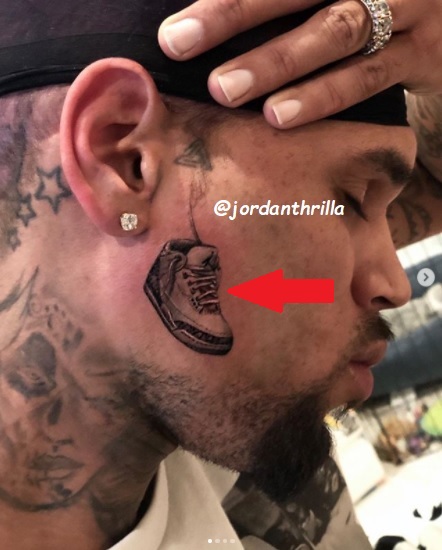 It's not clear what the motivation was behind the tattoo, but it seems like a spur of the moment decision.
This is something Michael Jordan probably wouldn't be proud of. At least the tattoo is done well in terms of art work style.
Author: JordanThrilla