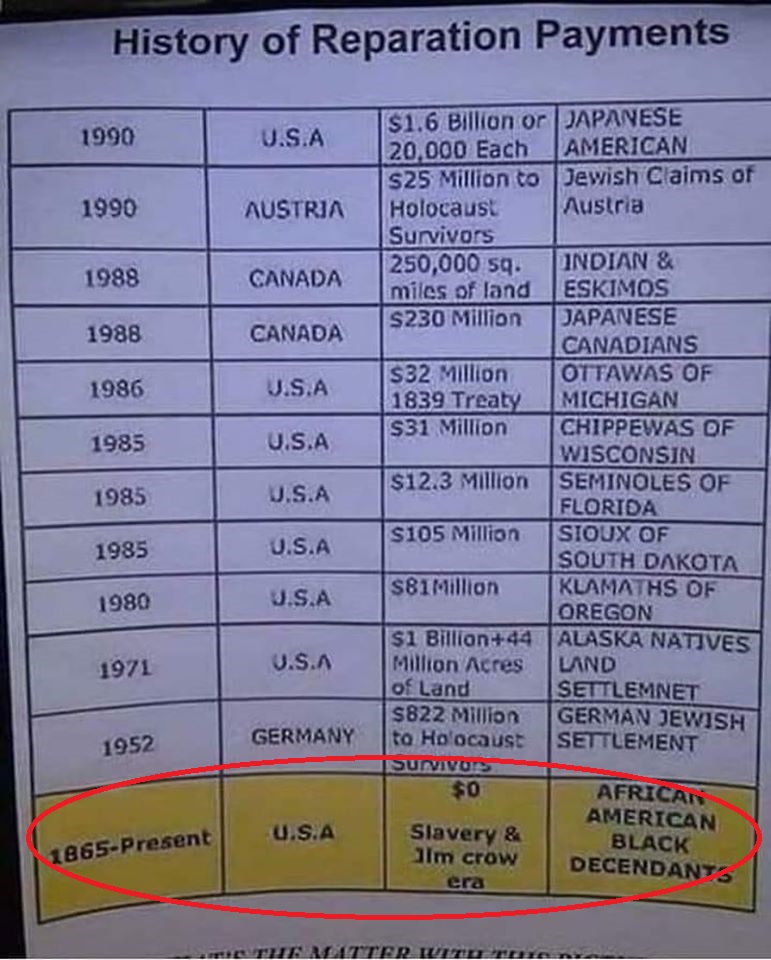 City of Evanston in Illinois To Pay Reparations to Black African American People for Slavery, with Tax Money from Marijuana Sales.
Throughout history billions of dollars in reparations have been paid out to different communities across the world. However, the African American community in the US, has never seen even 1 cent for the atrocities of slavery. That will all change starting with a city in Illinois, that will pay reparations to African Americans with funds generated from Marijuana sales.
Recreational Marijuana is set to become legal in Illinois in January. Once it is legal, state officials say there will be an extra 3 percent of tax on marijuana sales, which will go directly to the local reparation program in Evanston.
They are estimating this tactic will generate around $750,000 per year, and a max of $10 Million dollars over the course of 10 years.
Details on exactly how African Americans living in Evanston will receive the money have not been revealed. Most likely it might be through some form of prepaid card, direct deposits, or checks sent in mail.