Colin Cowherd Head Gets Injured in Fight With His Wife Allegedly.
Colin Cowherd has been missing from his show, and new photo he posted shows he suffered an injury to his forehead. People are speculation that Colin Cowherd got beat up by his wife resulting in the injury to his head.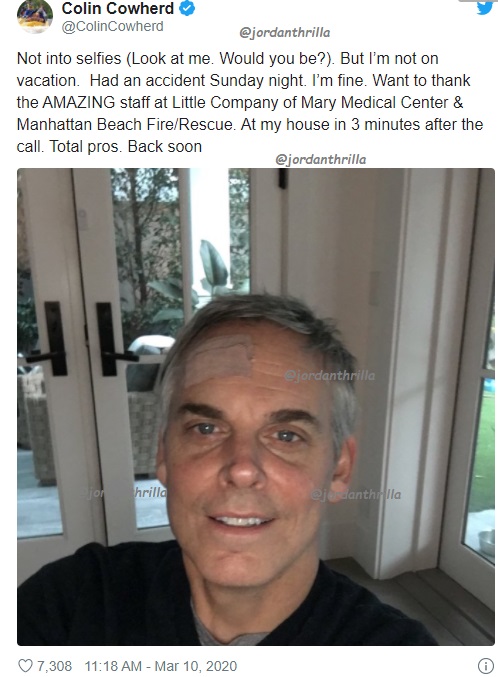 While Colin Cowherd claims an "accident" happened and medical services were called, people on social media aren't buying it. They think Colin Cowherd's wife let him know she runs the household and touched him up. The look in his eyes, seems like that of a person who just had their ego shattered. That's a pretty big bandage he's wearing over the injury too.
There have been many rumors over the years that Colin Cowherd and his wife are feuding. Then you add in the fact that it seems his daughter is out of control. and it adds fuel to the idea that may have had an altercation with his wife.
All in all, it looks like Colin Cowherd will make a full recovery from his forehead injury and be back on the air in no time.
Author: JordanThrilla