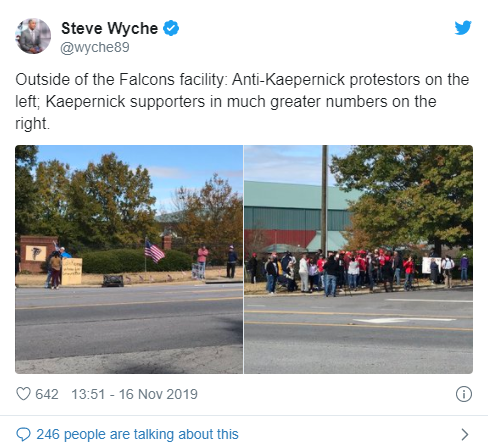 Colin Kaepernick Protesters Line Up Outside his Atlanta Private Workout Facility holding
signs.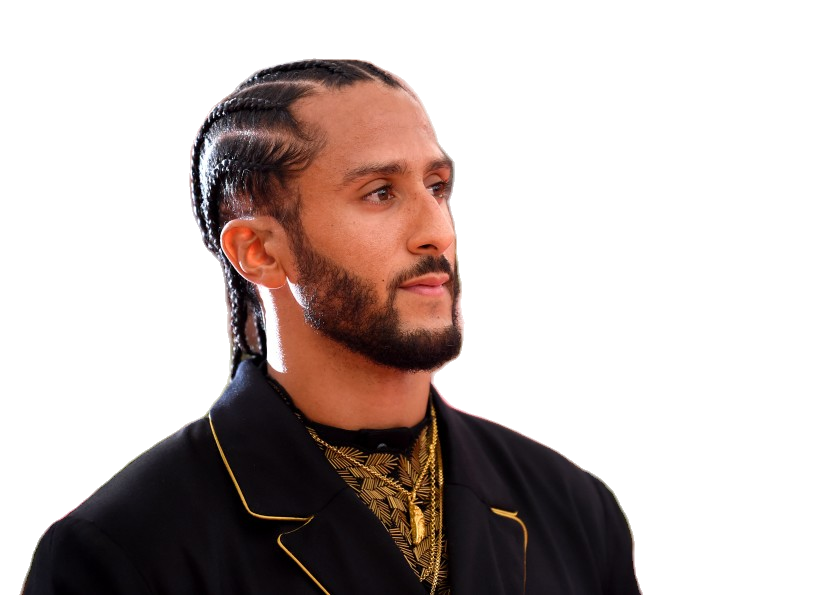 When it was announced NFL would offer Colin Kaepernick a private workout, no one knew how it would turn out. When protesters started to lineup outside his private workout holding signs and chanting anti Kaepernick phrases, it became clear there would be some turmoil.
With over 24 NFL teams reportedly now attending, with an alleged 3 teams seriously interested in signing Kaepernick, he will likely be on an NFL team by the end of the month.
It would be a great pickup for the team, but they would need to prepare for things such as protests happening, as we are seeing today. Hopefully everyone stays safe, and Colin Kapernick has a great workout.