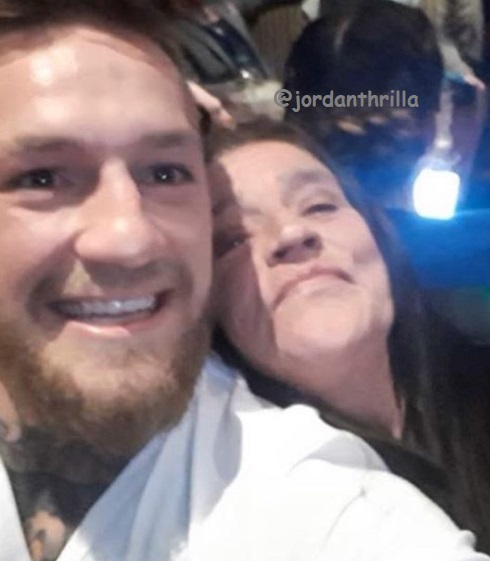 Conor McGregor Suggests His Aunt Anne Died from Coronavirus In Emotional Instagram Post.
Conor McGregor's Aunt may have died after catching Coronavirus, according to a new instagram post from the UFC superstar. In the emotional message, Conor Mcgregor talks about how his training for UFC weakens his immune system due to the intensity. Then near the end up the post, he makes a statement that alludes to his aunt Anne passing away from coronavirus.

The photo above is the end of Conor Mcgregor's statement. As you can see, he says
"I got a phone call telling me my aunt Anne has passed away. I couldn't go live anymore. My poor little friendly loving auntie. My mother's sister. This stupid f****** virus. What the f*** is happening"
The statement seems to clearly insinuates Coronavirus is the cause of Conor Mcgregor's auntie's death. You can sense the pain he is going through trying to cope with the fact that the COVID-19 virus took his aunt away from him so quickly and unexpectedly. His aunt was over 80 years, which is the group most susceptible to dying from the coronavirus
Pray Conor McGregor and his family through this tough time.
Author: JordanThrilla