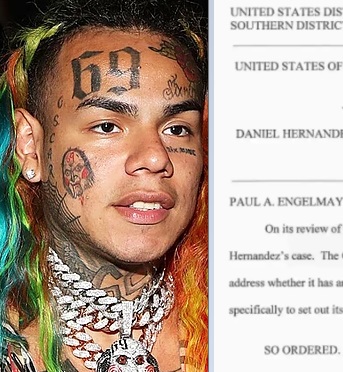 Court Documents Leak showing Federal Prosecutors will Dismiss Firearms Charges Against Tekashi 6IX9INE Taking 10 Years Off Any Sentence He Gets on December 18.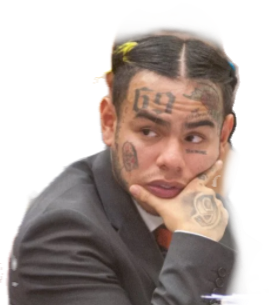 Court documents have leaked showing District Judge Paul A. Engelmayer has asked prosecutors to drop a firearms charge against Tekahsi69, which would effectively take 10 years off any sentence he gets on December 18.
Tekashi was facing 47 years maximum for his crimes, but now would only face 37 years maximum.
The crimes he is still being charged for such as racketeering and conspiracy, still bring a mandatory prison sentence by federal guidelines. However, Tekashi69 has snitched and cooperated with the cops so much, that rumors are he will get "Time Served" and walk out the court room on December 18th a free man.
December 18th the world will be watching to see how this plays out.