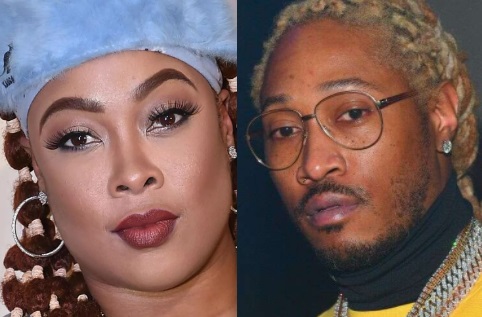 Da Brat Allegedly Pregnant With Future's Baby.

Da Brat is possibly having a baby, and the daddy is rapper Future. According to reports the two met recently and had instant chemistry. It wasn't too long after that Future got her pregnant.
Given the timing, it doesn't seem like Future and Da Brat planned this, but rather it hit them as a surprise.
Future who was rumored to just have started dating Steve Harvey's daughter, hasn't yet commented on the rumor.

If the rumor is true, congrats to Future and Da Brat. Lori Harvey might not be too happy about this though, she might be saying it's an "evil world we live in" like Future once said.
Author: JordanThrilla