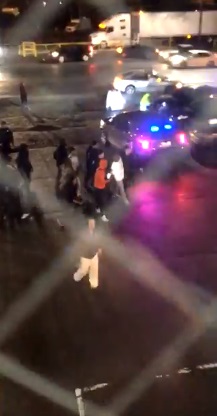 DaBaby Gets Arrested At His Own Show in Charlotte, NC.

DaBaby was arrested at his own show in Charlotte yesterday shocking social media. In the video Police are seen forcefully pushing a handcuffed DaBaby towards a police car. No details on what led to the arrest have been revealed, but rumors say it was related to a prior warrant.
At the moment, DaBaby is allegedly still locked up. DaBaby recently went viral for a $ex tape leaking, before this incident happened. The end of 2019 has been very controversial, for one of the most controversial rappers in the game right now.
Let's hope everything gets sorted out, because fans would hate if DaBaby missed more shows. He had already missed another Charlotte concert a few weeks ago, and performed over Facetime for the crowd. Story is still developing.