Dana White fist bumping Ronaldo Jacare Souza before he tested positive for coronavirus has gone viral. The video became the center of attention after Souza's COVID-19 diagnosis caused his UFC 249 fight versus Uriah to be called off. Ronaldo Souza bumped fists with Dana White at the face off before the fight.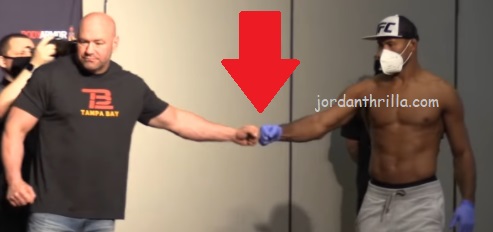 The good thing here is that Souza was at least wearing gloves and face mask. However, the gloves themselves could of had the virus on it, which is why the video is viral. People are very very worried.
UFC 249 is expected to go on as normal despite this scary moment where UFC president Dana White fist bumped Ronaldo Jacare Souza while he was possibly infected with coronavirus.
Author: JordanThrilla