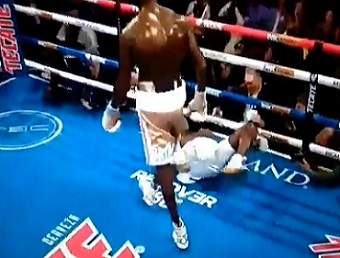 Deontay Wilder Knocks Out Luis Ortiz in Spectacular Fashion After Almost Losing the Fight, and makes him cry. Tyson Fury Rematch is Next.

Wilder was talking tough before the fight. He came out in a scary intimidating costume. He thought it would be just another boxing night. That's exactly what it was as he Knocked out Luis Ortiz with a flush one two punch right on his chin.
The fight was very one side most the night with Ortiz winning almost every round. However, Ortiz made that one mistake Wilder needs to knock you out, and paid the price. Ortiz was distraught once he woke up, and was seen hitting the ring, crying in frustration. You can't blame him either, it looked like the fight was his for sure.
The world is ready for Wilder vs Tyson Fury now.