It seems like every year there is an annual rumor that Rihanna is pregnant, and in 2021 it's no different. Rihanna's relationship with ASAP Rocky seems to be the happiest she has ever been since her love story with Chris Brown, which we all know ended badly. Based on the new rumor ASAP Rocky might really be her forever love.
Did ASAP Rocky Get Rihanna Pregnant?
According to a viral rumor Rihanna is pregnant with her first child, and ASAP Rocky is the father. Rapper Max B calls himself the "Billion Dollar Baby", but Rihanna's child could be the real owner of that nickname very soon.
However, as with all the other times it's not 100% confirmed that Rihanna is expecting a baby. Social media is not convinced Rihanna is pregnant, unless she says it herself.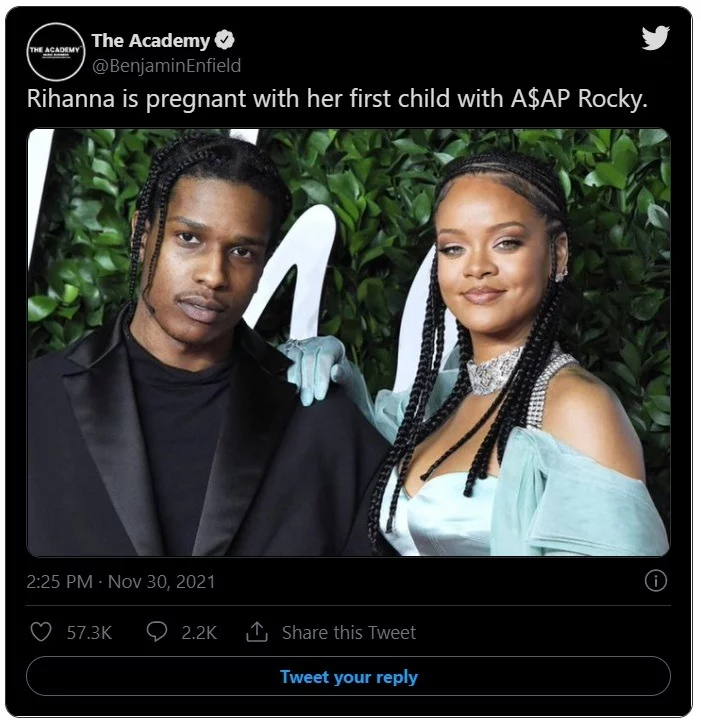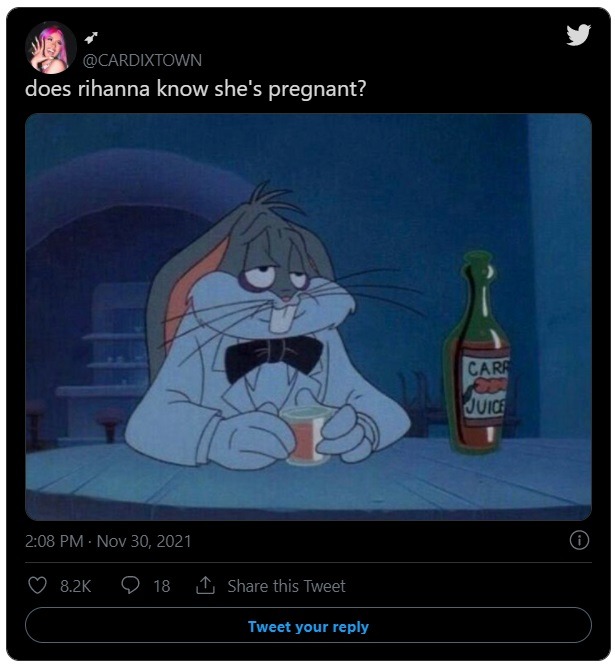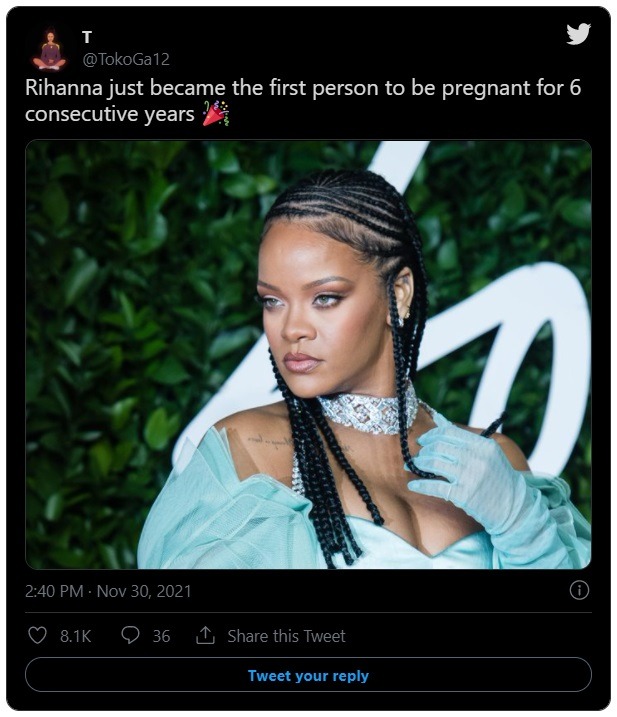 If ASAP Rocky Impregnated Rihanna He Accomplished What Drake Wanted To
Back in 2016 Drake revealed he was in love with Rihanna since the age of 22. A few years after he got friend zoned by her, Drake talked about how he once thought he would marry Rihanna and start a family. Fast forward to 2021 where Drake has a kid with a French Artist/Adult Model, and ASAP Rocky is the one that possibly got Rihanna pregnant.
Drake lost Nicki Minaj to Meek Mill, and Rihanna to ASAP Rocky.
If the rumors are really true that Rihanna is pregnant by ASAP Rocky, then congratulations to them. However, don't believe anything you read until Rihanna herself confirms the rumor. In the past it always ends up not being true, but this could be that time it's really real.
Authors: JordanThrilla Staff