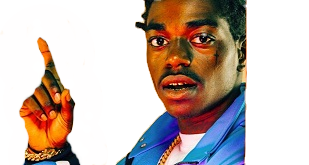 Earlier today, Wack100 sent an Instagram post that raised eyebrows. Wack100 apparently isn't happy with the way Rocnation and Jay Z are handling business matters. Wack100 alleges that Jay Z and Rocnation owe him money, and refusing to pay.
Wack100 mentioned how he has been given three different payment dates since he first provided a service for Jay z and Rocnation. In the now deleted Instagram IG post Wack100 said "Don't do know up front business with @rocnation without getting a deposit. When WE do this s*** we are Gangstas, Bullies and Thugs. When They do it it's a Mistake !! #JayZ tell you team to send me my money. I've been told 3 different dates since the service was rendered ….. THE CONTRACT KEEPS EVERYBODY HONEST #CROOKSWITHASMILE @rocnation"
So he also made sure to warn future artist who work with Jay Z and Rocnation to get their deposit up front. Jay Z usually doesn't respond to allegations like this, but it will be interesting to see if he can keep quiet about this one.