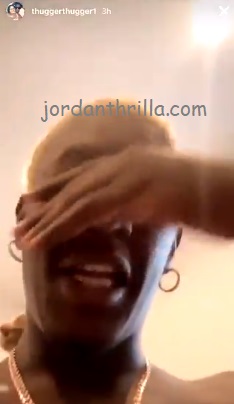 Did Young Thug say he has an incurable STD in a viral video? This is the question fans are asking after Young Thug revealed there is always "Dirt on the rag" every time he washes his groin area.

"Dirt on the rag" is a phrase people use to sometimes let people know they have an incurable STD. In essence it's something you can't wash away no matter how many times you shower.
Young Thug alludes to having an incurable STD, when he said no matter what time of day he showers there is always "dirt on the rag". History tells us women that like him won't care, because NBA Youngboy said he has herpes and women still flock to him.
All in all if Young Thug has an incurable STD, at least he is being honest about it.
Author: JordanThrilla