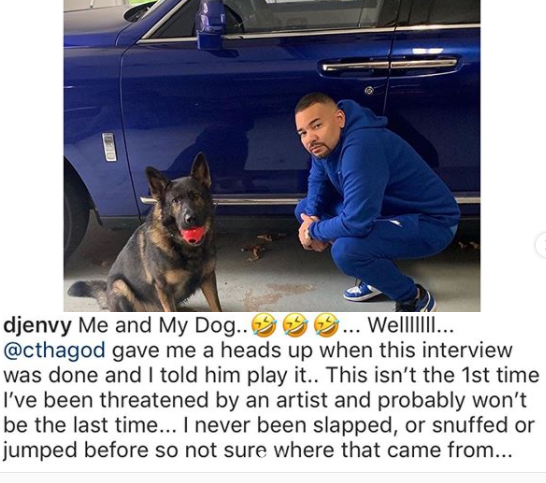 DJ Envy Responds to Gucci Mane threatening to Fight Him with Disrespectful Instagram Post. DJ Envy responded to Gucci Mane saying he would fight and step to him during an interview with Charlamagne. In the Post of Him and His dog he wrote:
"Me and My Dog.. ????????????…Welll…@cthagod gave me a heads up when this interview was done and told him play it.. This isn't the 1st time I've been threatened by an artist and probably won't be the last time… I never been slapped, or snuffed or jumped before so not sure where that came from"
It seems like DJ Envy is sending a clear message. He isn't scared of Gucci Mane. The only question now, is will he keep that same energy when him and Gucci Mane eventually cross paths?