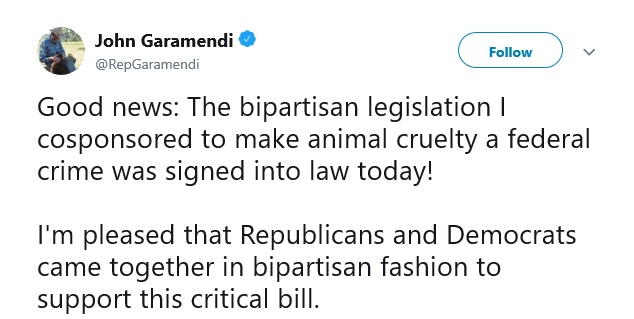 Donald Trump Makes Animal Cruelty a Federal Crime with Prison, after Signing Bipartisan Bill into Law.
Today history was made. Animal Cruelty became a Federal Crime punishable by up to 7 years in prison, after Trump signed a bipartisan bill into law. The "Prevent Animal Cruelty and Torture Act" bans drowning, suffocation, impalement, burning, crushing, or anything else that would cause injury to an animal. For this to happen both republicans and democrats had to work as a close knit team for a change. Surprisingly everything went smoothly, and the bill was passed.
Previously most acts of animal cruelty wasn't considered a serious crime. With this new law in place, a lot of animals lives will be saved.