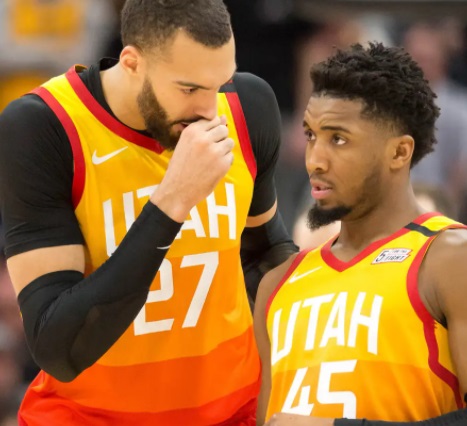 Donovan Mitchell does not want to be on the same team as Rudy Gobert anymore. According to a new report Donavan Mitchell wants Rudy Gobert traded from Utah Jazz because of how he acted irresponsibly about the coronavirus. It is believed Donovan Mitchell cannot get over the fact that Rudy Gobert possibly could of got his older family members sick, although he himself had no symptoms.

As we know Donovan Mitchell publicly dissed Rudy Gobert only a few weeks ago for purposely trying to get infected with coronavirus. Since then, reports have come out that Donovan Mitchell considers the relationship between him and Rudy Gobert, as not repairable.
For Utah fans this could actually be good thing if Donovan Mitchell or Rudy Gobert gets traded. Their time together has been full of disappointment and underachieving.
It will be interesting to see how they coexist, if Utah doesn't trade one of them.
Author: JordanThrilla