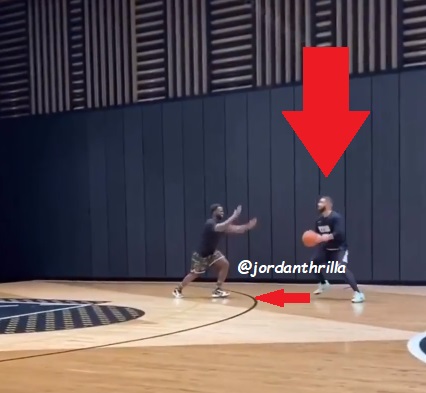 Drake Does the James Harden Step-Back And Hits Three Point Shot Off the Backboard Glass.

Drake has come a long way from days he was shooting air balls in a Kentucky jersey. Drake was seen in new video doing the James Harden step back with ease, and making an incredible three point shot off the glass.

The awkward run Drake did after shot tells the whole story. Drake must of made that shot a millions time before. Although he didn't call glass, his ghostwriter probably did which makes the shot even more incredible.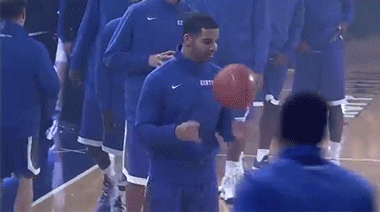 The days of air ball Drake are officially a thing of the past. The days of Drake Harden have began, a new era of basketball rap.
Author: JordanThrilla