Drake Dresses Up his Absentee Father for Halloween Costume in Sad but Funny Photo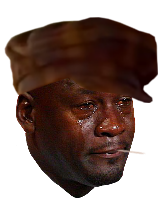 Drake dressed as his dead beat dad for Halloween, and it was a funny picture. Drake even wore a 70's mustache like his dad. However, the picture also shows so much emotional pain. I see his son Drake, who really looked up to his dad and wanted to be like him, but he was never there growing up.
Dressing up like his absentee father for Halloween could be his way of making peace with things a little more in his mind, since they were publicly beefing recently. There's also the chance that he was just having fun and decided to dress like his dad for Halloween for some laughs.