 Drake Possibly Contracted Coronavirus, After Kevin Durant Tests Positive for COVID-19
Does Drake have coronavirus? 4 NETS players got their results from a coronavirus test back, and it showed Kevin Durant was infected. A few hours later a photo emerged of Drake and Kevin Durant hanging out last week. This led to fans everywhere starting to wonder if Drake is infected with Coronavirus as well.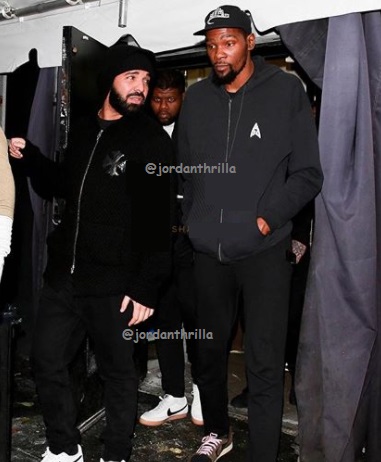 We know the coronavirus is very contagious especially when someone is asymptomatic like Kevin Durant claims to be. Since Drake was in close proximity with him, there is a good chance he could got it too.
This whole ordeal surely must of stressed Drake out more than that jolly rancher did. It has to be nerve wrecking learning someone you were in close contact with may have had the virus.
Surely Drake will likely get tested just for precautionary measures. This is why it's important for people to stay inside their homes. It mitigates situation like this from happening.
Author: JordanThrilla