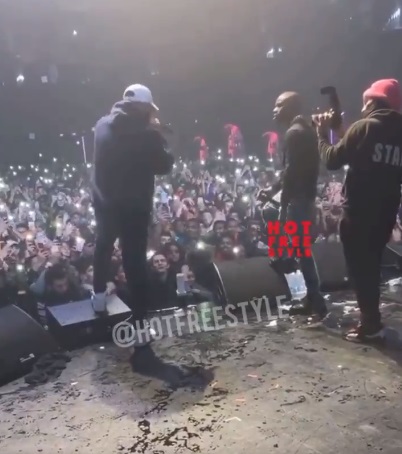 Drake Shows Love to DaBaby on Stage At His Toronto Concert "I used to Sit at My House and Watch You".
Drake is a huge fan of Da Baby, and he showed it today by paying homage to him at his Toronto Show. With the music stopped, Drake grabbed the Mic and talked about how much he liked the DaBaby. He then told the crowd stories about how he used to sit at his house and watch him.
Maybe one day we will get a Drake and DaBaby collab album, similar to what Drake did with Future.