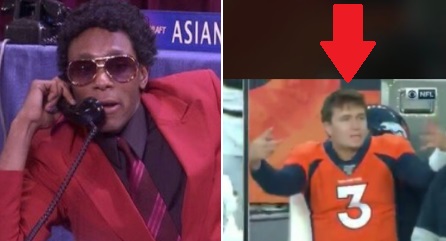 Drew Lock Caught Rapping along to Young Jeezy song "put on" During NFL Football Game.

Denver Broncos Quarterback Drew Lock was seen singing along to Young Jeezy on the sideline. Drew Lock knew every word to Young Jeezy's song too, so he wasn't faking it. This shocked many people who didn't even think Drew Lock listened to hip hop. He has since gone viral.
Hip Hop is the most popular genre of music in the world now statistically. People of all demographics, races, colors, and cultures are fans of hip hop music. This incident is proof of that.
This just goes to show we shouldn't judge a book by its cover. Drew Lock just got a lot cooler in the eyes of many young NFL fans. Young Jeezy would be proud. Drew Lock is definitely going to be invited to the BBQ now.