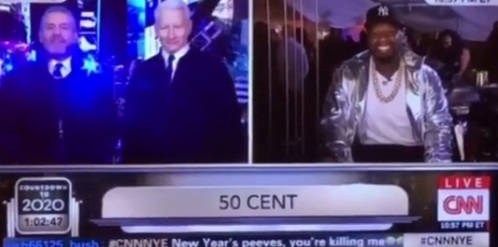 Drunk CNN Anchor Andy Cohen Mistakes Shaq for 50 Cent on Live TV New Years Eve Celebration.

A drunk Andy Cohen confused 50 cent with Shaq on Live on CNN during New Years coverage. As 50 cent was on the screen Andy Cohen called him Shaq with confidence, before realizing the grave mistake he made.
Andy Cohen quickly corrected himself, with a "did I really just say that" look on his face. Surely French Montana will use this as ammo in his new ongoing beef with 50 cent.