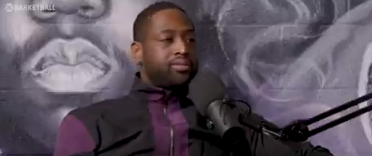 Dwyane Wade Officially Uses the "She" Pronoun when Talking about his 11 Year Old Son Zion Wade in Interview. Dwyane Wade officially calls his son a girl.
Dwyane Wade has gone viral after he used the "She" pronoun when referring to his 11 year old son during an interview. While Dwyane Wade is being courageous in openly accepting his son despite all the backlash, people are still shocked because his son is still so young.
A few weeks ago Dwyane Wade responded to backlash, and his comments during this interview support what he said back then. The main thing people should focus on here, is the fact that Dwyane Wade has true unconditional love for his son, no matter who he is as an individual. This guarantees that throughout life his son will always have some to look for support when the world comes at him for being unique.
At the end of the day, while the comments are bit surprising, it's Dwyane Wade's household, and he is free to run it how he chooses.
We can only hope his son is truly sure about who he is as a person, because with way his childhood is being shown on social media by Dwyane Wade, it could make thing difficult for him later on in life.