Dwight Howard Makes a 3 Point Shot like a muscular Stephen Curry during Lakers vs Jazz. First Three pointer of the season for Dwight.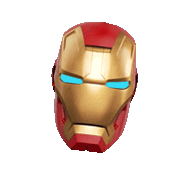 Dwight Howard has been playing rejuvenated since landing in LA. He's been a monster on the boards, and great at scoring hustle points. He has even turned himself into a 3 point shooter. During the Lakers vs Jazz game, Dwight Howard gracefully pulled up from 3 point land, and hit nothing but net.
It was almost like he knew it was going in, before it went in. It looked almost like a 6ft 10in more muscular Stephen Curry shooting from the corner.
If Dwight Howard can consistently hit threes like this, we might as well hand him the MVP award now.