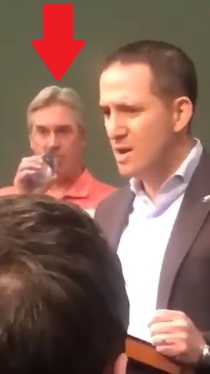 Eagles Coach Doug Pederson Has Strange Moment with a Water Bottle on Live TV.

Doug Pederson was caught on camera kissing and licking a water bottle, inexplicably during a team news conference. Doug Pederson's strange water bottle moment instantly went viral.

The moment brought back memories of Nets Coach Kenny Atkinson using his own ear wax as chap-stick on live TV. The world now knows not to leave your water bottle around Doug Pederson, unattended.