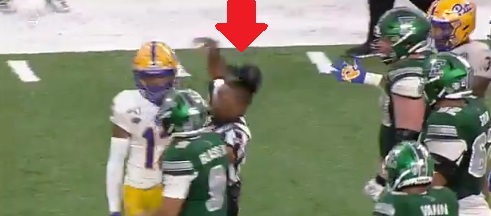 Eastern Michigan Quarterback Mike Glass Punches Pitt Player and Referee in the Face During Game. Mike Glass knocks out referee during Quick Lane Bowl Game.

Eastern Michigan QB Mike Glass just punched a referee and Pitt player in the face during the Quick Lane Bowl game. Mike Glass knocked out the referee with the punch. It might be one of the dumbest moves ever in a football game, an act surely to derail Mike Glass's career.
It's not clear what provoked Mike Glass to lose control like this, but the consequences are sure to make what ever it was not worth it. Lets hope the Pitt player and referee are okay. Taking a punch to the face like that unexpectedly can be lethal.