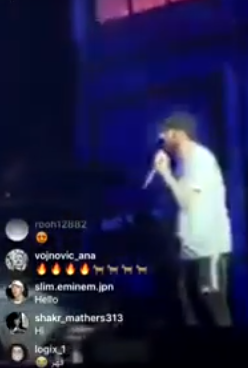 Eminem Disses Brand Nubian Member Lord Jamar during his Abu Dhabi Concert Show. Eminem dissed Lord Jamar during his show in Abu Dhabi. During the concert Eminem stopped the music and said:
"Let me tell you about this Dream I had last night. I had a dream I was a f****** nobody who sucked at rap. Then I woke up, and you know who I was in that dream? Lord Jamar"
The disrespectful comments are sure to anger Lord Jamar when hears them. There is no love lost between the two. They have been taking jabs at each other from some time now. Story is still developing.