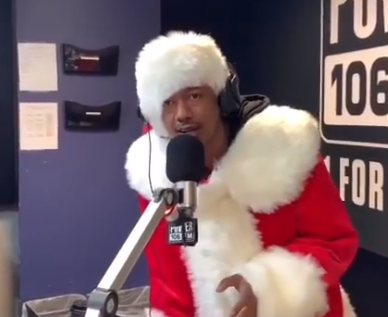 Eminem Releases Song Saying He Hooked up With Mariah Carey and Nick Cannon Cheated on her, then Nick Cannon Responds Live on Radio Show. Nick Cannon dissed Eminem calling him percocet, Cialis, and old needing a walker and wheelchair.
Swipe left to hear the verse.

Eminem released a song revealing he smashed Mariah Carey, and that Nick Cannon cheated on her; naturally Nick Cannon is ticked off. On his morning show "Nick Cannon Mornings", he responded to Eminem with series of insults.
First he called him "percocet" to make fun of Eminem's infamous drug problems. He then called him "Cialis" as a jab at him being an old middle aged man. He also mentioned Eminem needing a walker and wheelchair. The insults didn't really make sense since Nick Cannon isn't young guy himself. Nick Cannon is 39, while Eminem is 47.
Eminem hasn't responded yet, but surely he will.