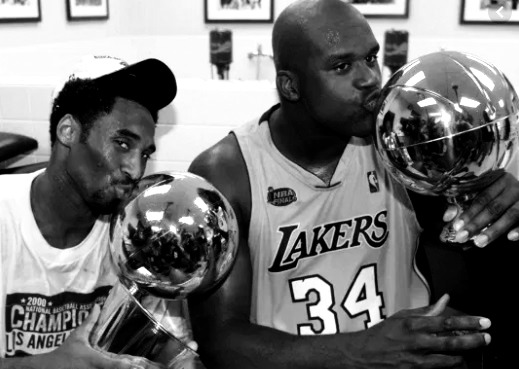 Emotional Shaq Talks About Kobe Bryant's Death on His Podcast while holding back tears.

Shaq finally spoke for the first time about Kobe Bryant dying in helicopter crash on his podcast. Shaq almost cries as explains he is not doing well, because he hadn't even had chance to get over his sister's death.

Shaq is dwelling on all the things he could of done differently. He seems to be reminiscing about all the unnecessary feuds he had with Kobe Bryant. Shaq mentioned he wished he had shown Kobe more love while he was alive.
The good thing here is when Kobe Bryant passed, he and Shaq were on great terms, and had put their tumultuous history behind them.
The passing of Kobe Bryant hit Shaq hard at a time when he was already emotionally broken because of his sister. It's going to be very tough time for him fully recover from this event. It's good to see his coworkers on the podcast are looking out for his well being through this tough time.
RIP Kobe Bryant, Gianna, and the 7 others who passed away in the helicopter crash.
Author: JordanThrilla