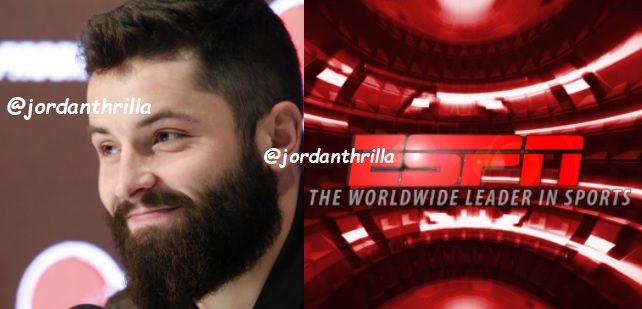 ESPN Cleveland Caught Calling Baker Mayfield a "F****** Midget" When They Thought Cameras Were Off in Viral Video.

ESPN called Baker Mayfield a F***** Midget on Live TV when they thought cameras and audio had stopped rolling. The moment happened during an ESPN Cleveland broadcast, leaving Browns fans enraged.

Bakey Mayfield had a horrible season, and many people did say his height might be factor. However, Baker Mayfield stands at 6ft 1 which isn't really "short" by any stretch in terms of everyday life.
In the NFL there are many quarterbacks shorter than him, including Russell Wilson who stands at 5ft 11 and Kyler Murray who measures in at 5 ft 10.
This leads people to believe the ESPN anchor was just a Browns hater who got slipping with the disrespect.
ESPN has yet to release statement on the situation.
Author: JordanThrilla