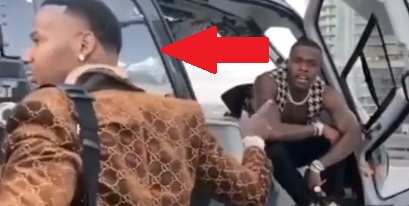 Fans Pray For DaBaby and MoneyBagg Yo As They Get On Helicopter To Do Their Own Stunts Way Too Soon After Kobe Bryant's Death.

Fans got very worried when DaBaby and MoneybaggYo posted a video of themselves about to fly on a helicopter only a few days after Kobe Bryant's helicopter crash. They were planning on doing their own stunts for a music video.
With the recent events that have happened, fans naturally went crazy wondering why they would do such a thing. Take a look at the video below.

When you see that helicopter it instantly brings fear to people hearts now. You think of what could happen, knowing what happened to Kobe, his daughter, and 8 others.
DaBaby and Moneybagg yo are fearless though, so all we can do is pray for them.
Author: JordanThrilla