FBI raided Allure Medical Spa for allegedly using vitamin c to illegally cure coronavirus COVID-19 victims. After FBI raids the Allure Medical office in Shelby Township Michigan, FEDS were seen carrying out hundreds of boxes, while federal investigators in hazmat suits entered the building to collect evidence. Before the FBI raid, Allure was allegedly advertising an intravenous vitamin c treatment plan for coronavirus.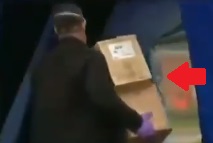 Allure Medical Spa allegedly claims the Vitamin C treatment has been effective at curing coronavirus victims. Vitamin C therapy is not approved treatment for the COVID-19 virus. FBI is also alleging that Allure Medical was not following proper safety protocols in their offices to prevent the spread of coronavirus among patients and staff.
All in all, it sounds like there is a bumpy legal road ahead for Allure Medical Spa of Shelby Township.
Author: JordanThrilla