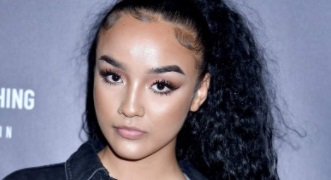 Female Minnesota Rapper Lexii Alijai Dies at Age 21 on New Years Day.

Minnesota Rapper Lexii Alijai is reportedly dead at age 21. Lexii Alijai's death comes on New Years Day. Lexii Alijai passing away is one of the most horrible things that could of happened for her family on what was supposed to be a great start to 2020. The emotional pain they must be going through is unfathomable.
Details on what led to her death have not been released. 21 years is way too early to go. Her music career was just taking off. This news has shaken the music community. Pray for her family through this tough time.
RIP Lexii Alijai. Gone, but never forgotten.