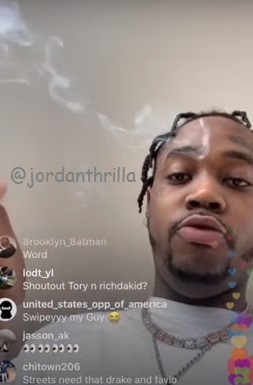 Fivio Foreign dissed French Montana in an angry rant on Instagram Live. In the rant, Fivio Foreign called out French Montana for having Mr. Swipey dancing in videos, copying his NY drill music and dance style, and not putting people from his city on.

After French Montana was called out by Young Thug and 50 cent, now he has Fivio Foreign calling his bluff too. It almost seems like he is Hip Hop Enemy #1 now.
If go by his track record, then you should be expecting French Montana to respond to Fivio Foreign very soon.
Author: JordanThrilla