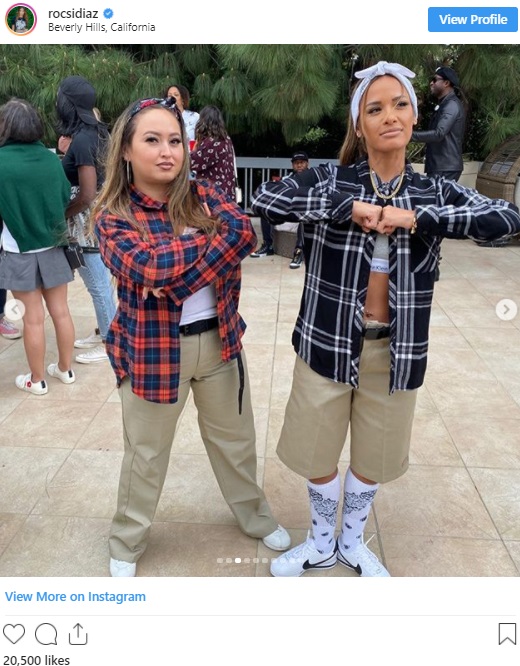 Former 106 & Park Host Rocsi Diaz Comes Out As Crip Gang Member on Instagram.

Former 106 & Park Host Rocsi Diaz is now a Crip gang member. She shocked the world by posting her announcement on IG in the form of a photo. This is only few months after the guy from Cousin Skeeter revealed he was Crip Gang member.
Many people were wondering what came of her career after her days as host on the legendary show ended. Here whereabouts have been largely unknown. All those questions were answered today, when she revealed she has possibly been gang banging all this time.