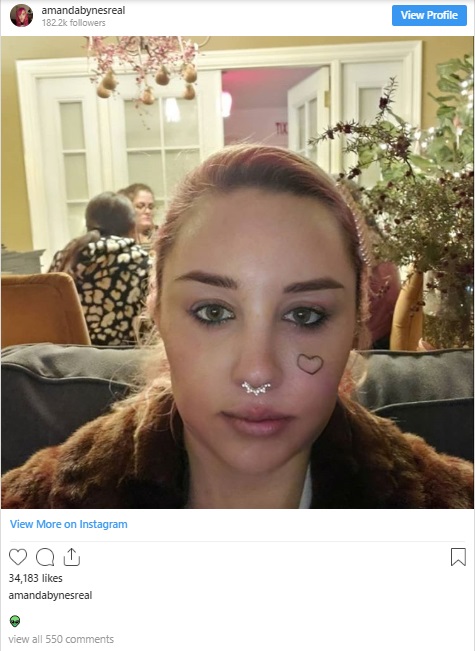 Former Nickelodeon Star Amanda Bynes Reappears with New Face Tattoo After Checking out of Rehab.

Amanda Bynes now has a large heart shaped face tattoo. In her first post on Instagram since checking out rehab she revealed her new face tat to the world. Sadly, the heart looks poorly drawn and lopsided, almost like a prison tattoo.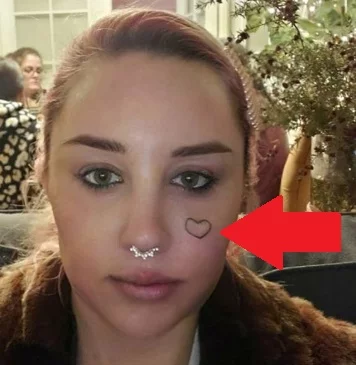 It's not clear what her motivation was behind that tattoo. It's also not clear if she did the tattoo herself given how irregularly shaped the heart is. The face tat appears to be lopsided, with one side of the heart flatter than the other. Hopefully that was by design.
All in all, it is a good thing that she is out of rehab. Hopefully she is on course to being mentally healthy. The new face tattoo isn't a good look though.
Let's hope the face tattoo isn't a sign she hasn't fully recovered mentally.