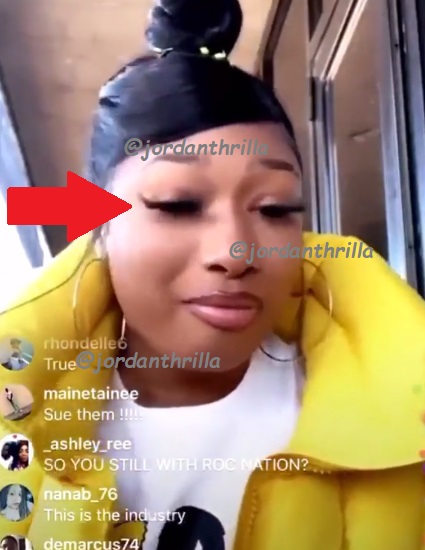 Free Thee Stallion Goes Viral After Megan Thee Stallion Exposes 1501 Record Label in Viral Video.

Hashtag Free Thee Stallion is viral after Megan Thee Stallion's 1501 label blocked her from releasing music. Megan Thee Stallion was almost crying as she stated how an executive told her he made her career, then decided to stop releasing her music after she tried to renegotiate her current contract. We can only assume Megan Thee Stallion wasn't getting paid enough.
This could end her career for the time being, unless she got out her contract which is highly unlikely. Maybe she can still do shows with old music though. Which explains why everyone is shouting "Free Thee Stallion" on social media.

Megan Thee Stallion was at the height of her fame in terms of popularity. She just released new album in January that received a lot of acclaim.
Most people would of thought Megan Thee Stallion was on good terms with her 1501 label. Before this moment, there wasn't anytime she said something bad about 1501, and looked generally happy with every aspect of her career.
This just goes to show things aren't always as peachy as they seem. Lets hope Megan Thee Stallion can save her career and work things out with 1501.
Author: JordanThrilla