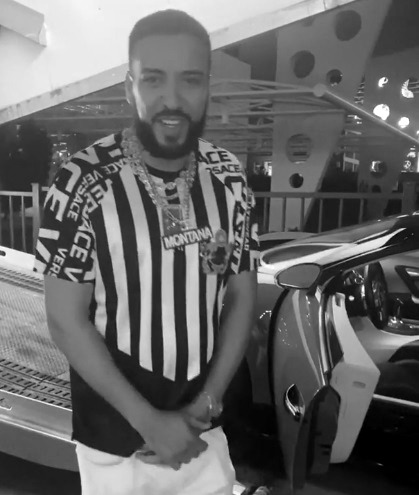 French Montana Exposes 50 Cent as Government Informant Snitch with Paper Work Proof on Instagram Video and says "This Beef is Over". People call 50 Cent "69 Cent" and "59 Cent" like Tekashi69.

French Montana exposed 50 cent as a government informant. French had paper work proving that 50 Cent is a snitch. Tekashi 6IX9INE is what people are calling 50 cent now, which made 59 Cent and 69 Cent names go viral. Take a look at the video below.
French Montana added this caption to the IG video:
WHERE IM FROM IT DOESNT GET NO WORSE THAN THIS …. A REAL LIFE RAT ???? WOWWWW 59 IS A GOVERNMENT INFORMANT AND HERE's THE PAPER WORK TO PROVE IT ????????!! I SWEAR THIS IS MY LAST POST …. !! THIS BEEF IS OVER ….. HE ALREADY CALLED THE SYSTEM ON ME ???????? !! I HAD TO PUT THE NAIL IN THE COFFIN ????????????HOW CAN YOU SUPPORT ANYTHING THIS GUY DO !! LIKE FATHER LIKE SON ????HIS NAME IS HIGHLIGHTED JUST INCASE U CANT FIND THE DINOSAUR ???? LOL WORD TO IRV AND BLACK CHILD !! GO DROP THAT ???? emoji.
lWill this really end the feud between French Montana and 50 Cent? History says 50 Cent will surely reply with another diss, but only time will tell.