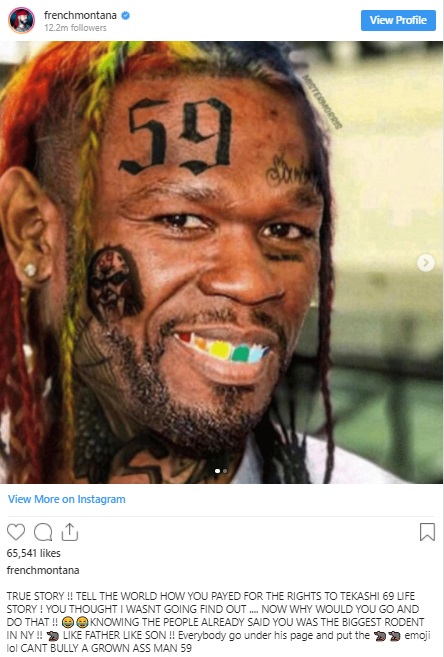 French Montana Exposes 50 Cent For Buying Rights to Tekashi 6IX9INE Life Story To Support Snitching. French Montana tells everyone to put the rat emoji in 50 Cent IG comments.
French Montana just dissed 50 cent again, calling him a snitch rodent and exposing he bought rights to Tekashi69 life story. French Montana urged everyone to put the rat emoji under 50 cent Instagram page comments.
Their beef all started when 50 cent clowned French Montana for buying a 2010 Bugatti. The 50 cent and French Montana beef is under. It looks like 50 cent has ticked French Montana off, because he has hit 50 cent with plethora of disses today.
The French Montana vs 50 cent beef is fully underway. Only time will tell how many rounds this one will go.