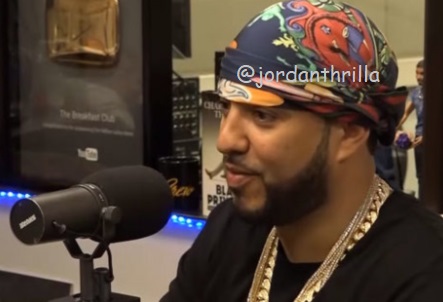 French Montana Says Young Chop Is Going To Be Killed and Needs Mental Help.
French Montana fears for Young Chop's life. In a new viral social media post, French Montana said he believe somebody will take Young Chop's life. French Montana also says Young Chop is in need of mental help.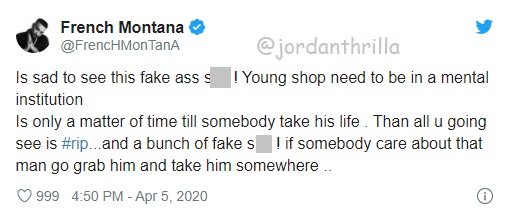 Young Chop has been acting very wreckless in the past few weeks, dissing everybody on Instagram Live. Young Chop claims he is the king of Atlanta. Just a few days ago, people shot at Young Chop while he as in an uber.
Let's hope Young Chop can stay safe, and French Montana ends up being wrong.
Author: JordanThrilla