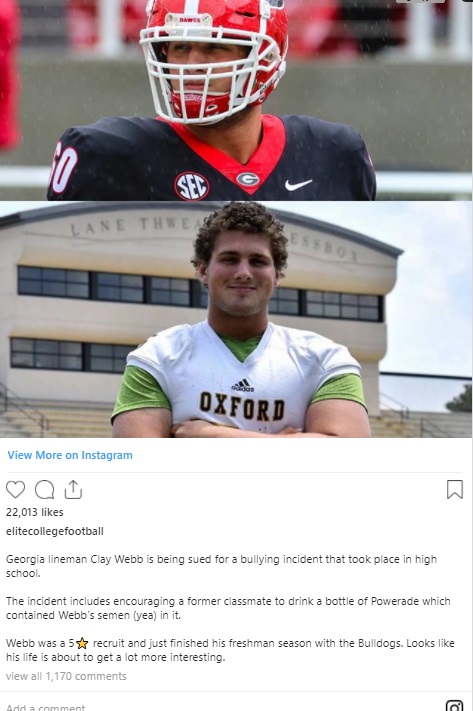 Georgia Football Clay Webb sued for Bullying his Teammate into Drinking $emen in High School.

Georgia Lineman Clay Webb is allegedly being sued for a bullying incident, in which he made a former classmate of his drink $emen from a bottle Powerade. The disgusting details of this story are too nasty to believe.
Bullying is major problem in Sports, especially during the high school years. Many hazing and bullying incidents often go awry, or go way to far. The victims in these situations usually don't have the support they need due to the fact it is their own teammates that harm them. This often times leaves the victims in a dangerous vulnerable situation where things like what Clay Webb allegedly did, can happen.
Georgia Bulldogs were having a strong season, currently having a 12-2 record. Although Clay Webb was only a freshman he was having a huge impact for the team on the field. This legal case could definitely derails this football career. The amount of money he is being sued for hasn't been disclosed.