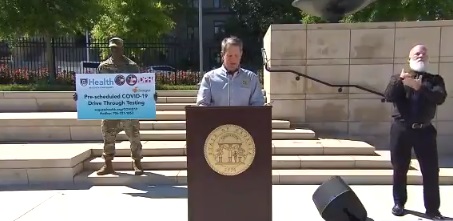 Georgia Governor Brian Kemp just announced that gyms, barbershops, bowling alleys, theaters, and salons will reopen on April 27. Governor Kemp is effectively ending the "shelter in place" order by allowing the re-opening.
Under the new guidelines of Kemp's re-opening, restaurants that were barred from indoor dining, can now allow customers to eat inside given that they follow new coronavirus rules the state of Georgia will release this week.
The bold move from Governor Brian P. Kemp to re-open gyms has been met with much controversy, with many people saying lives are being risked. Hopefully, those concerns end up being wrong, and everything goes smoothly with no elevated coronavirus causalities.
For those in Georgia that were hoping to party on April 27, bars and dance Clubs will still be closed for the time being.
Author: JordanThrilla