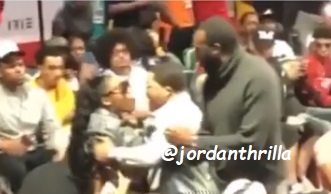 Gervonta Davis Mugshot Released After He is Arrested For Battery of Girlfriend.

Boxer Gervonta Davis mugshot has gone viral, after he was arrested for the viral video where he was about choke slam his girlfriend in front of a crowded audience.

When most people saw the viral video they felt Gervonta Davis would be in trouble. Those thoughts came to fruition today with his arrest. Lets hope Gervonta Davis will move smarter next time he catches someone cheating on him, if he is able to beat this case.
You can see the viral video that got him arrested here.
Author: JordanThrilla