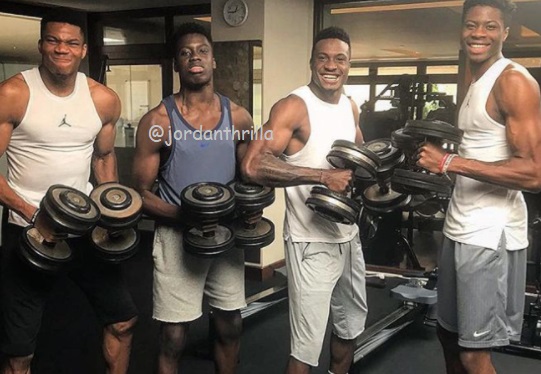 Giannis Antetokounpo dissed his brothers in a disrespectful National Siblings Day post on twitter. Giannis would choose the Watt brothers, over his own brothers.
Giannis Antetokounpo wrote "Watt House", signifying he would like to grow up with the Watt brothers over his own brothers. He was responding to a National Siblings Day ESPN post that asked the question "Whose House are you Taking?".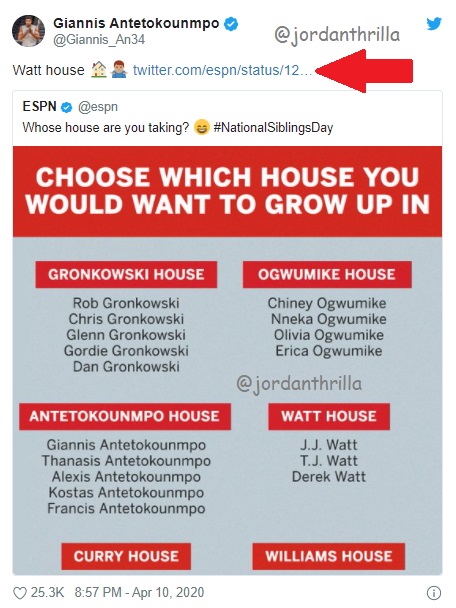 It was surprising to see Giannis choose the Watt House over his own brothers. Some fans think he made that decision because all of the Watt brothers are star players, while Giannis is the only star player among his brothers.
Maybe people are reading too much into this and it meant nothing, but it sure does possibly look like Giannis Antetokounmpo subliminally dissing his brothers on the surface.
Author: JordanThrilla