Gilbert Arenas Says He Shot Nick Young with a BB Gun during an NBA Gun Awareness Meeting.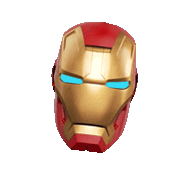 Gilbert Arenas is back in the news for a controversial comment. This time Gilbert Arenas revealed he shot Nick Young with a BB Gun, during a meeting about gun prevention in the NBA. Gilbert Arenas was famously suspended from the NBA for bringing a hand gun into the locker room, to threaten a teammate who owed him money.
Gilbert is not shy about letting you know he made stupid mistakes during his NBA career, but he also isn't shy to let you know he still got all his money, and didn't even have to play. The NBA was paying Gilbert Arena millions of dollars from his $111 Million Dollar contract up until October of 2016. He played his last game in the NBA in May of 2012.
These days he's living the life with no worries, no pressure, and no filter. This makes him a regular at making controversial comments like these.