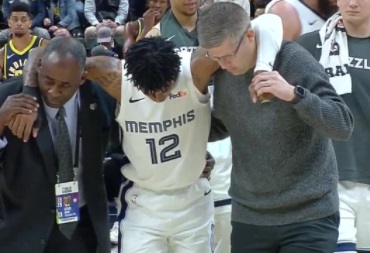 Grizzlies Ja Morant Helped Off Court with Serious Back Injury, after Camera Man Knees Him in the Back after Dangerous Fall, injuring his Spine.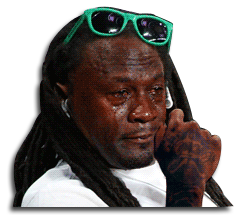 There is sad news in Memphis, Ja Morant had to be helped off the court after suffering a back injury. The injury occurred when he crashed into a camera mans knee, back first, while falling after an acrobatic play. You could see he was in extreme pain and could not get up under his own power.
Ja Morant was having a great season worthy of rookie of year. He was drawing a lot of Kyrie Irving comparisons with his smooth silky offensive moves.
Lets all hope and pray it's not serious.